The BEST Internet Cafe Billing Management System - B3CAFE Government Approved, Fair Price, User-Friendly and Multiple Features!
B3CAFE Internet Cafe Billing Management System is the
number one choice among all the users, including

FORMULA ONE INTERNET CAFE

818 CYBER CAFE

LANSCAPE GREELANE

BATTLE ARENA MALAYSIA

GIFT INTERNET CAFE

X'CHANGE ENTERPRISE

CHIN'S NET CENTRE

KAISER NETWORK / PACKCITY

ALWAYS AWESOME ENTERPRISE

CHERRY SIX INTERNET

DAEBAK ESPORT CAFE

SUNNET RESOURCES

DELIGH CYBER ZONE

ON AIR CYBER CAFÉ

YL INTERNET CAFE

CAFÉ KNINE ETERNITY NET HOUSE

GRAVITY CAFÉ

DERLAND CYBER CAFÉ OWN

GALAXY SIX ENTERPRISE

AND ANOTHER 1000++ CYBER CAFES
Trusted by over 1000 satisfied users, B3 is a huge success in one of the Malaysia's largest MarketPlace.
0
Satisfaction guaranteed
0
Available to you for only RM2190
Optimized Performance
B3Cafe is optimized to ensure faster loading in PC and Mobile.
Complete Support
You won't be alone, purchasing our products, satisfaction is guaranteed, we really care about you and your B3Cafe.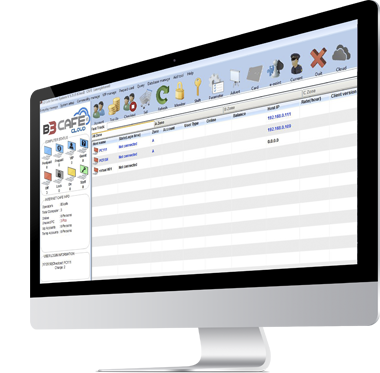 Advance Features
B3Cafe comes with tons of features that allows you to manage different set of machines on cyber cafe.
Free Updates
Purchase B3Cafe now and get all the updates and bug fixes for free. Guaranteed!
Optimized for Mobile Devices
...too!
B3Cafe Mobile App is fully supported and synchronized, responsive design, ready to look stunning on any device.
---
Android Support
B3Cafe can be downloaded at google play store and is compatible to any mobile or tablet device.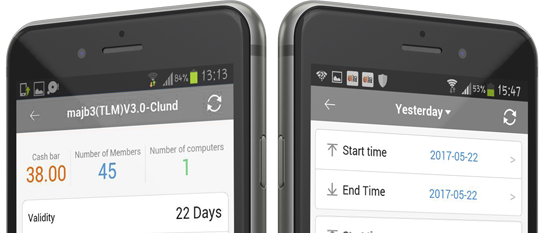 Sync Ready
B3Cafe is Sync Ready to always looks perfect on any devices.
The BEST Internet Cafe Billing Management System - B3CAFE
Not convinced yet? Here are more reasons to choose B3Cafe: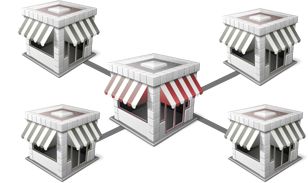 New Chain Features
Allows multiple internet cafe outlets to merge and connect into a single data center, and supports roaming between outlets feature, ensuring customers are able to visit multiple internet cafe conveniently.
VIP Member Card System
Support membership reward program, to allow customers exchange loyalty points for reward, thus promoting recurring visits by the customers.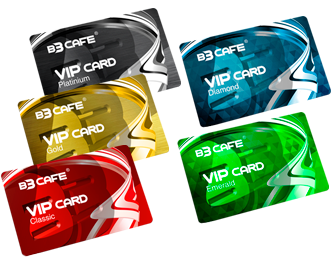 B3CAFE Corporate Video 2019
Key Features
There are so many reasons to choose us, here are some of the examples:
---

What Client's Say
}
Outstanding about everything : - Support is fast and perfect : I got answers to every questions I asked.
This Software is totally customizable, The customer support is absolutely unsurpassed. Can not recommend this enough.
The B3Cafe is extremely well develop, the help information and support is terrific and the features provided by B3 Cafe Cloud are about the most thorough I've found - what more could you ask for?